Take off your CAP! 4th Run at the Family of Wisdom (Bendeemer), ADA from 9 Oct to 11 Dec. A 10-week group group reminiscence sessions where persons living with dementia and caregivers come together to reminisce past events, experiences and people with fond memories!
Reminiscence Arts in Dementia Care for SUSS Gerontology Seminar Series – 29 September, 10am-1pm . By invitation only.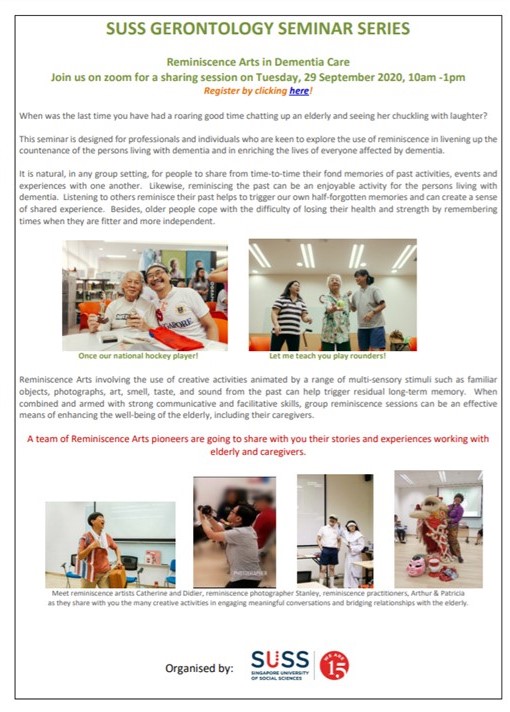 Journey with Arts and Dementia Toolkit Training – 7 January (2nd Run), 21 Aug (3rd Run). Please contact ADA, Miss Wong Sze Chi : szechi@alz.org.sg for more information and registration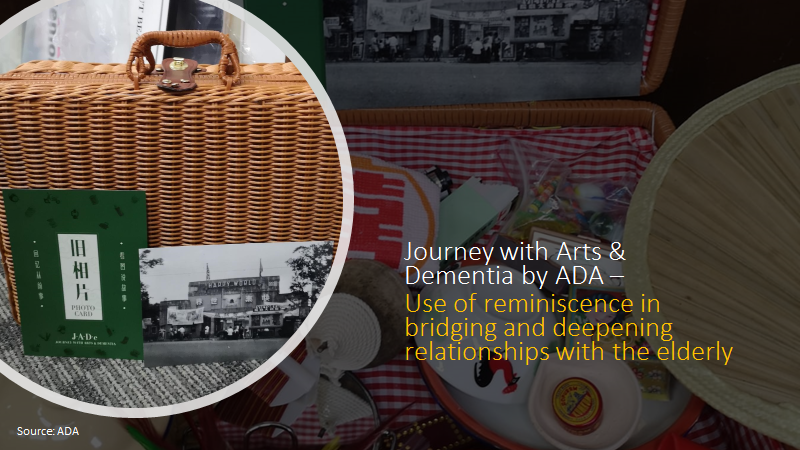 "Take off your CAP! " – Part II. A 12-week Group and One-to-One Reminiscence Sessions for Persons with Dementia and their carers. The reminiscence themes: Valentine's Day, Music Retro Spin, From Charcoal to Gas, Beauty World, Transport, Jurong Drive-in, Home Remedies, Movies and Television, High Tea and Fashion, Having Grandchildren, Retirement. Venue: ADA Family of Wisdom Bendemeer. Every Thursday starting 27 Feb – 18 June (postponed till further notice in view of COVID-19). Registration is closed.