Dr Paul Choo advises Reminisce Connect.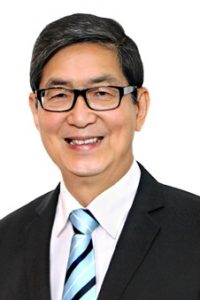 He is a medical doctor by training. Together with two partners, he started one of the largest medical groups in Singapore, Shenton Medical Group in 1973. He later sold the medical group to a public listed healthcare organization in Singapore and went into full-time Christian service. He served as a pastor for twenty years. During this time, he divided his time between pastoring and helping the poor in many Asian countries.
Professor Kua Ee Heok inspires our work at Reminisce Connect.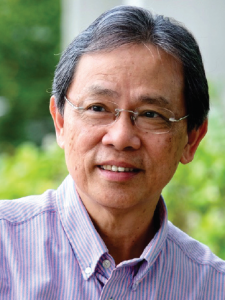 He is the Tan Geok Yin Professor of Psychiatry and Neuroscience at National University of Singapore (NUS). He is a member of the WHO Research Team for the Global Study for Dementia. He graduated as a doctor from the University of Malaya in Kuala Lumpur and received his training in Psychiatry at Oxford University and Geriatric Psychiatry at Harvard University. (Source: NUS Mind-Science Centre)
Prof Pam Schweitzer trains Reminisce Connect.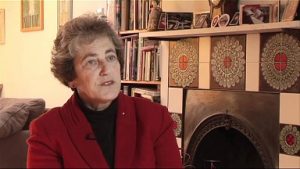 Pam Schweitzer is a writer, theatre director, trainer and lecturer. Following many years teaching and writing about Theatre in Education and Educational Drama, she became fascinated by Reminiscence and Oral History. Pam opened the world's first Reminiscence Centre in London in 1987, as a focus for professional training in reminiscence, a meeting place for people of all generations and cultures to participate in reminiscence projects. In 1993, Pam founded the European Reminiscence Network with partners in 16 European countries. (Source: Pam Schweitzer)
Ms Ang Bee Lian helps bridge Reminisce Connect.
Bee Lian holds the appointment of Director Social Welfare at the Ministry of Social and Family Development. Qualified as a social worker, Bee Lian started as a child protection staff and practised in several settings. She holds a Masters in Social Policy from the London School of Economics and Political Science. As the former CEO of the National Council of Social Service, she has worked with 400 community groups for 30 years to help vulnerable groups, including children and young persons, the poor, persons with disabilities, the destitute and older persons. She also provides views and advice on the standards of social work and professional practice and capability in the sector. (Source: MSF)