TOYC Batch 1 Alumni Year-end Gathering, 29 Dec 2018.  Retro-spin Night @ Mr and Mrs Mak's Residence (Completed)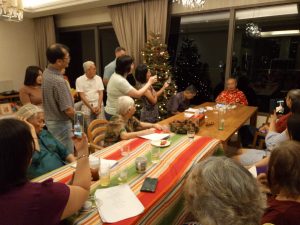 Take off Your CAP!  (Teochew Group) Batch 2, 7 Aug -23 Oct 2018. Venue: ADA Family of Wisdom, Bendemeer (Completed)
Take off Your CAP!  National Day Celebration, 4 August 2018, 10-12.30pm.  Venue: ADA Family of Wisdom, Bendemeer  (Completed)
Tell Me Your Story Ma!  Workshop for Carers of TOYC Batch 1,  Aug-Sep 2018  9-11am.  Venue: ADA FOW Bendemeer & 360 Dunearn (Completed)
Use of Reminiscence in Engaging the Elderly, 24  July 2018, 9.00am-5pm.  Venue: 360@360 Dunearn Road ,  Level 1. Singapore 299552   (Completed)
ADA Staff and Volunteers' Appreciation Night, 21  July 2018, 6.30am-9pm.  Venue: 360@360 Dunearn Road ,  Dining Room. Singapore 299552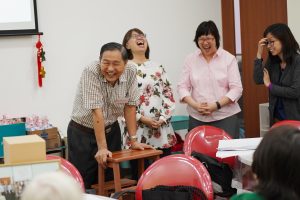 Bridging Relationships with the Elderly, Facilitators' Training.  18 June 2018, 9.30am-5pm.  Venue: 360@360 Dunearn Road ,  Level 1. Singapore 299552.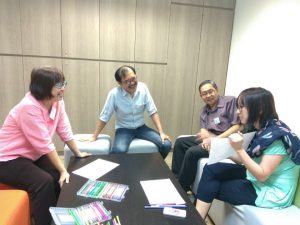 Source: Eric Kwan
Volunteers training for "Take off your CAP!" sessions.  Highly facilitative and hands-on training for volunteers coming on board to help in group reminiscence work among persons with dementia and their family carers.           5 Feb & 12 Feb 2018, 9.30am-noon.  Venue: 360@360 Dunearn Road ,  Basement, Transform Room. Singapore 299552.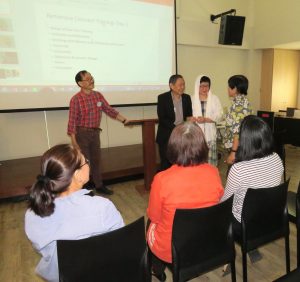 Volunteers' Briefing Session, Wednesday, 7 March 2018, 10am at 360 Dunearn
Sharing session on Lessons Learnt from  "Remembering  Yesterday, Caring Today"    (by the European Reminiscence Network) Nov 17 Conference  and Jan 18 Training held in Greenwich University, London on reminiscence work with persons with dementia by Patricia Lee.   26 Feb 2018, 10am -Noon. (Postponed till further notice.) Venue: 360@360 Dunearn Road Singapore 299552.  Fee: Free.   Please register at:  ask@reminisceconnect.com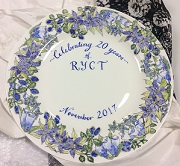 "Take off your CAP!" Batch 1  – CAP stands for Curated Archives of a Person's Belongings.  From 13 Mar – 12 June 2018, this is a  12-week  pilot-run group reminiscence sessions for family carers and persons with early stage of dementia  at  the Family of Wisdom Centre, ADA.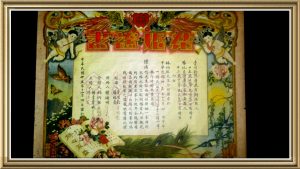 "Tell me your Story Pa and Ma!" Workshop for family carers /professionals/volunteers who want to learn the skills of collecting their parents' and the elderly's life stories.   5 Nov  2017, 9.00am -5pm 360 @360 Dunearn Road Singapore 299552.  Please register at:  ask@reminisceconnect.com 
Tell Me Your Story  Workshop
Date:     Wednesdays, 20 Sep & 27 Sep 2017
Time:     9.30am -12.30pm
Venue:  360 @ 360, Dunearn Road, Singapore 299552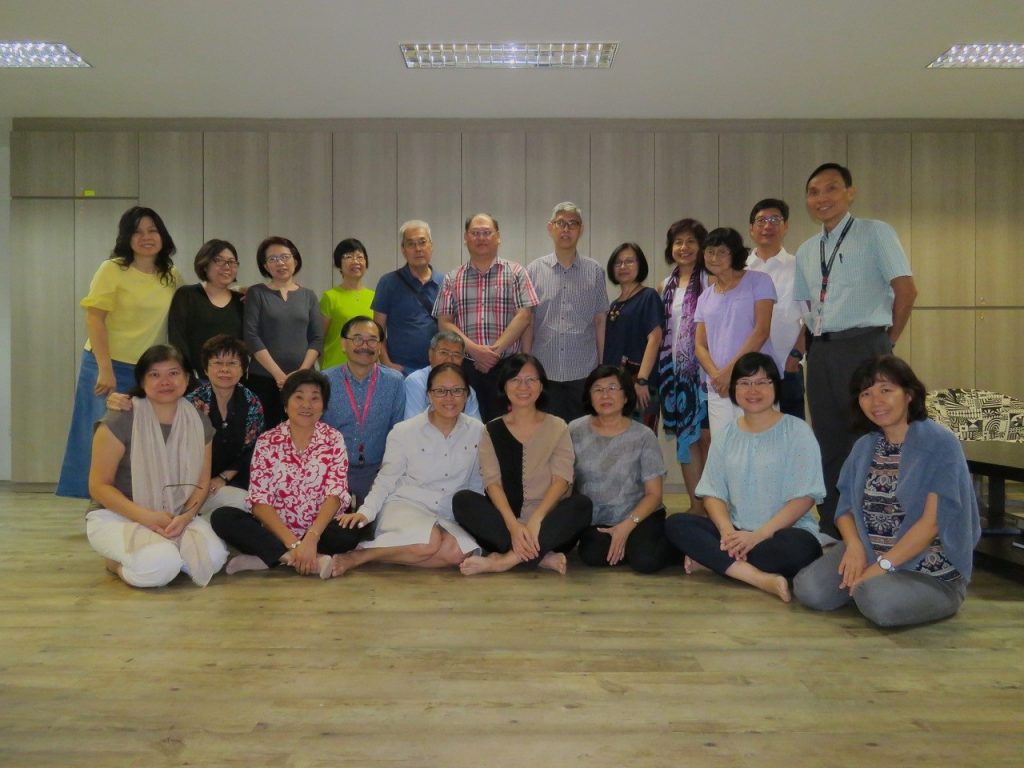 "Tell me Your Story…" Participants (Source: Eric Kwan)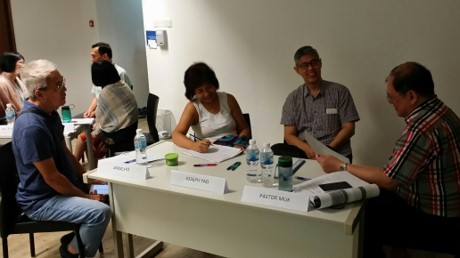 Group 1: Lewis, Annie, Joseph and Mak (Source: Eric Kwan)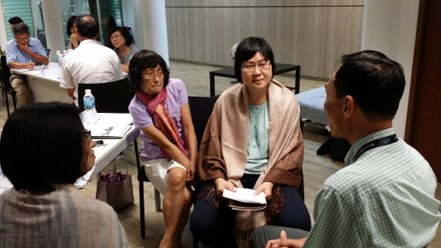 Group 2: Eileen, Gillian, Audrey and Eric (Source: Eric Kwan)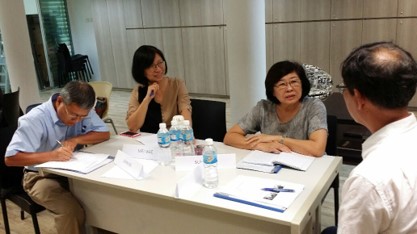 Group 3: John, Suh Juan, Mei and Joseph (Source: Eric Kwan)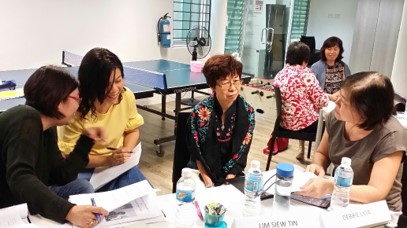 Group 4: Siew Tin, Poh Ling,  Deena and Debbie (Source: Eric Kwan)
Group 5:  Sook Fung,  Jenny,  Mary and Oi Ching (Source: Eric Kwan)